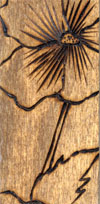 NEWS

10/21/14 Michael's Twin Album Project is on Kickstarter through Nov. 20! Two albums, two lineups, same songs. One album is straight-ahead bluegrass, the other is raw and electric. The bluegrass side will feature Noam Pikelny, Sarah Jarosz, Brittany Haas, and Mike Bub. Plenty of rewards are available for pledges at various levels. Let's make some records!

10/18/14 Michael is now on Twitter! @michael_daves


Visit Michael on Facebook, Twitter, YouTube, and SoundCloud for up-to-date announcements and content.